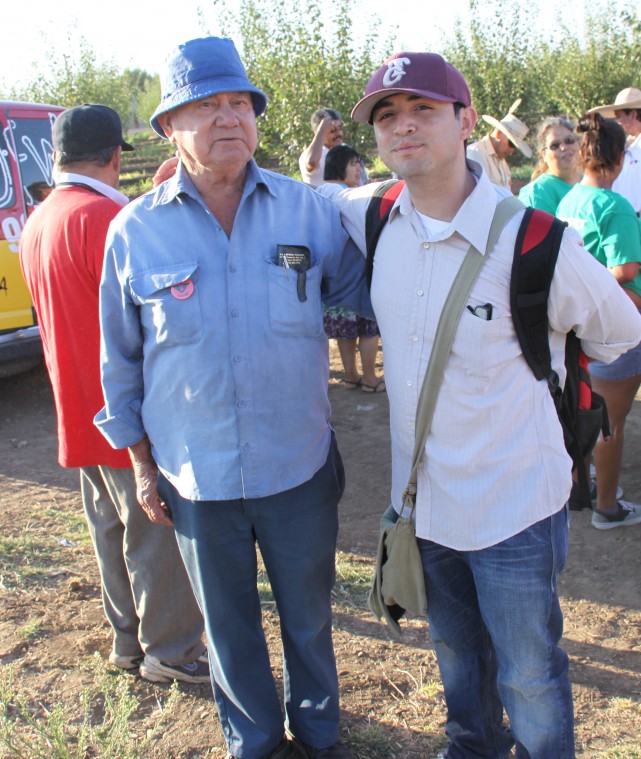 We marched from Madera to Sacramento. For 13 days we marched and moved inching every day closer and closer to what would eventually be a clear and goal – the passing of SB 126.
We marched from city to city – Lodi, Stockton, Manteca – cities I had never heard of but there I was marching straight through them. Every step marching to the rhythm of our feet hitting the dirt, our voices laughing, singing. Talking with the California scenery ever present but overshadowed by the beauty the conviction these men and womyn showed in their strife – to fight for something bigger than ourselves, better for others.
I met hundreds of people that would stop to greet us, feed us, gave us water to drink.
When I began that march I had only been on the UFW staff for about four or five months. One day, years from now I will look back and smile because I can say that I was there – 13 days, 200 miles.