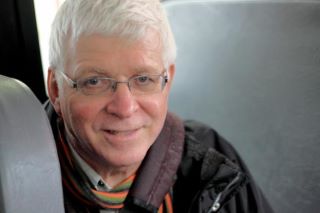 From May 1969 to June of 1970, I volunteered on the Boycott in Toronto. I worked closely with Marshal Ganz, Jesica Govea and other workers in Toronto. We were very successful in stoping the sale of table grapes at most of the large supermarkets, Dominion, Loblaws and IGA. I was involved in doing shop-ins and other direct action as well as organizing picket lines. Most Saturday mornings found me at the Loblaws on St. Clair Avenue near Bathurst.
Our greatest event and victory was the releasing of confetti filled balloons in a Dominion. They stopped selling grapes immediately.. One of our actions at the time was to release helium filled balloons in the stores with "boycott Grapes" written on the side. We noticed that the staff got long sticks and broke the balloons as fast as we released them. We thought what would happen if we filled them with confetti. We did that, they broke them and had to shut the store. They stopped selling grapes and blamed it on union goons who threw confetti around their store. On Monday a local radio personality joked< "If goons thre confetti the cops would have guns that shot spaghetti.
Cesar also came to Toronto.. I have searched a number of years for one friend, a boycott worker from Delano, who I have lost contact with, Wanda Lee. If anyone knows her wereabouts I sure would like to reunite..