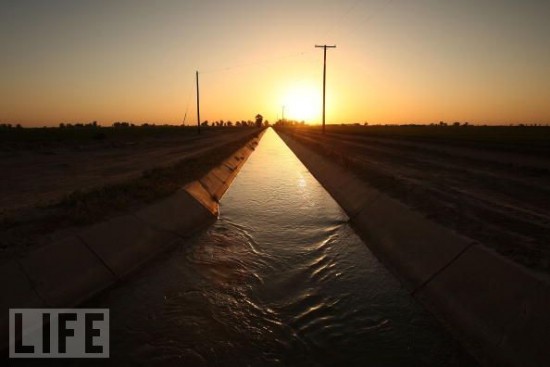 Que Viva Cesar Chavez, Que Viva Mi Padres, Que Viva La Causa y Que Viva La Union. Si Se Puede!!!
My parents taught us to be humble and make do with what we have. My dad was an agriculture foreman when we lived in Imperial Valley El Centro, the heart of the lettuce fields. I grew up having fields of lettuce all around me at the farm.
I don't miss being exposed to pesticides and other agricultural chemicals. My sister's and I use to eat the lettuce right out of the fields, what did we know about the poison they were spraying. In 1963 my family and I moved to San Jose, I was only 11 years old. It was hard to get used to not being in a ranch environment. That same summer arriving to San Jose we were made to go to pick strawberries in Salinas. We use to go to a place off Jackson Avenue were everyone else caught the same bus to go to Salinas. I remember I couldn't wait to eat those cold burritos, while sharing a thermos of hot coffee with the rest of my family. I remember having a few strawberry fights with my primos in the field. On our way home the bus would stop at a little store up towards a little hill, for a bathroom break.
We would get home and then we would get ready to do it all over again the next time. I would go to school with my fingers with strawberry stain color on them. Our family also did string beans, apricots. We only did this for two year, until my parents found jobs.
Once I went to high school in the late 60's, I joined the Chicano Student Union Club. My girlfriend invited me to go downtown and help with making signs. Little did I know we were making UFW Huelga signs. I remember marching outside a store off Story Road holding up signs "No Grapes". From that point in my life, I didn't like eating grapes, but, of course wine is a different story. Years went by and then the sad day came when I heard that Cesar had passed on, and that they were going to have a memorial for him. All my country feelings just came out and I wanted to share this with my own kids now. I gathered my nieces and nephews and my own family to join me, to be part of the Staff that would help out to make this memorial happen. We walked from Cesar Chavez Park, with people carrying a make shift coffin that represented that Cesar's was walking along with us. And we ended up at the Virgin De Guadalupe Church on San Antonio Road. I hope my kids and the rest of the family will remember that day. Since then, I've been in a few reform marches and I've donated when am able to. Oh yes, my grandkids are going to hear all my stories too. L Gallego
Que Viva Cesar Chavez, He lives on in all of us ….. Si Se Puede!!!