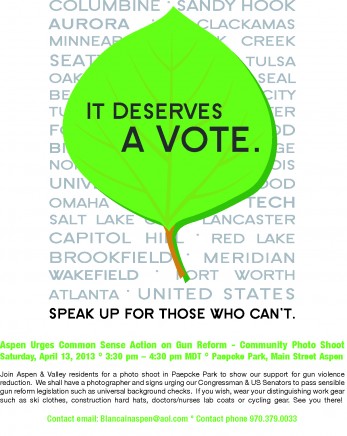 Cesar Chavez was a friend of my mentor Texas State Representative Paul C. Moreno. Cesar Chavez stayed at Paul's house once during a hunger strike. I was very young then, but was laready very much aware of the struggles of the UFW. I was not in much of a position to help at that time, but I did know that through more education would I be able to be in a position to help others in a meaningful way.
My father, Paul Moreno and Cesar Chavez were role models as to how the political system could be used to bring about peaceful social change.
I worked hard to get into UT Law School. I worked as a guardian ad litem when I graduated and have been involved extensively with pro bono legal work since graduation. I have been very involved with promoting political change for about 30 years. I worked very hard on the Obama campaign and I was appointed by President Obama as a DNC member at-large.Most recently, I organized a community photo shoot for gun reform in our hometown of Aspen, Colorado. I am very involved with Organizing for Action and will be very involved in the big push for immigration reform. It all began with my Pop, Paul and Cesar.