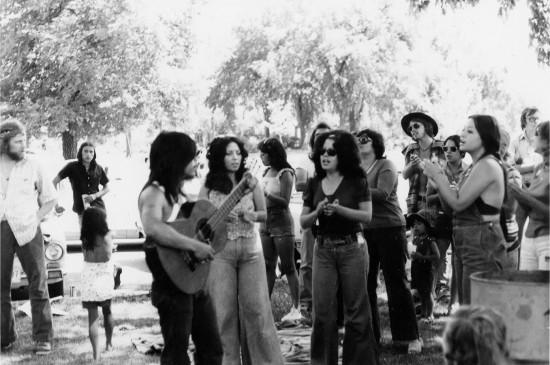 During the mid-1970s, the boycott was strong in Colorado. There was a large team of boycott staff and supporters working in Denver's inner city neighborhoods. The boycott on Gallo Wines was active and the Boycott team were picketing AppleJack Liquors. Because of the number of supporters walking the line in support of the UFW and their causa, the owners of AppleJack were getting annoyed…lots of customers were turning around and going elsewhere to make a purchase. The cops were called and a number of picketers were arrested. As they were moving those folks to the squad cars, one of our dearest and most ardent supporters, Mary Timo, saw that they were taking away Boycott team member, Miriam Pino from New Mexico. Mary stormed over the the police officer and demanded that they not arrest Miriam. Mary stood her ground and said "You can't take her! She's gotta go back with me to help make the beans!" Mary knew that when the group being arrested were released, they were going to be "muy hungry!"
We're were never sure if the police officers were "escared" of Mary Timo or if they were quiet UFW supporters. They agreed to let Miriam go with Mary Timo, and the Boycott Staff had beans frijoles for dinner!
Que Viva La Causa y Que Viva Los Huelgistas!