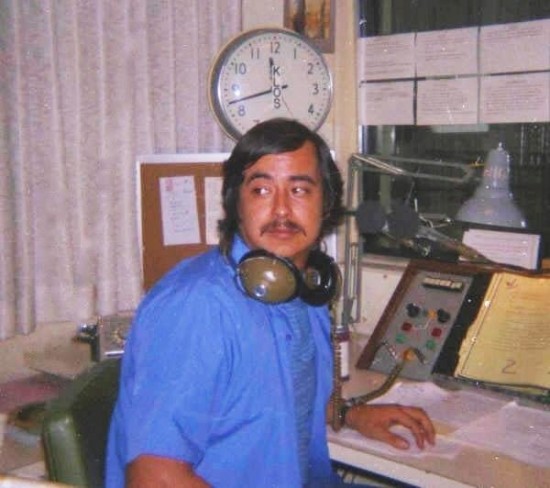 I supported Cesar Chavez and the UFW in many ways (including marches in Los Angeles and my hometown of Coachella). But I believe my most significant contribution was during the Proposition 22 campaign where I interviewed Cesar Chavez on my radio show (IMPACT) on KLOS-FM. Very few establishment media interviewed Cesar concerning this Proposition, and I believe our interview gave us the opportunity to provide more specific details. While this is the only record of an actual interview with Mr. Chavez, our weekly program discussed the issues affecting the farm workers on numerous occasions
I also had the opportunity to interview Dolores Huerta during the 1991, 20th year re-union of the Chicano Moratorium held at Salazar Park in East Los Angeles.(click to see photo http://tinypic.com/view.php?pic=652ypi&s=5), where we discussed the UFW for over an hour.
Below is a direct link to this interview with Cesar Chavez, which is now housed at the Chicano Studies Department at UCLA.
http://jumbofiles.com/h7otjf71wlyi