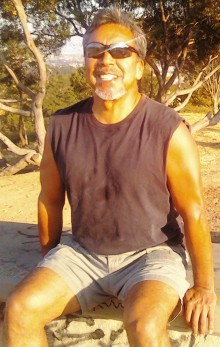 Was involved as the son of a migrant farm laborer and family of farm laborers during the late 1950's and 1960's in the San Juaquin Valley. Father got involved in Cesars's farm labor movement in the 1960's and we, his six sons and four daughters, became aware and supported La Huelga. We would travel to the Forty Acres in Delano as it became established and meeting/rallys were held.
I can vividly recall the day that Robert Kennedy came to Delano and spoke to the gathered crowd as Cesar lay in bed, during one of his fasts. Bobby was up on the back of a flatbed that was used as his stage and spoke to the crowd. He had not committed to running for Pres, but spoke in support of La Huelga, the UFW and its efforts. I was standing so close to him I could almost reach out and touch him. I listened to his words of enthusiastic support but was struck by his sincerity, which I could see because his intense focus on the crowd. I was also struck by the fact that he stood there and appeared "nervous", with his had in his coat pocket, and the fact that it trembled.
We continued to attend meetings and rallys at Forty acres and I have been a supported of the UFW and its efforts ever since.
I graduated from Occidental College in 1975 and wore the UFW eagle, outlined in red felt, on the top of my mortar board during the graduation ceremony, as a sign of support and distinction!