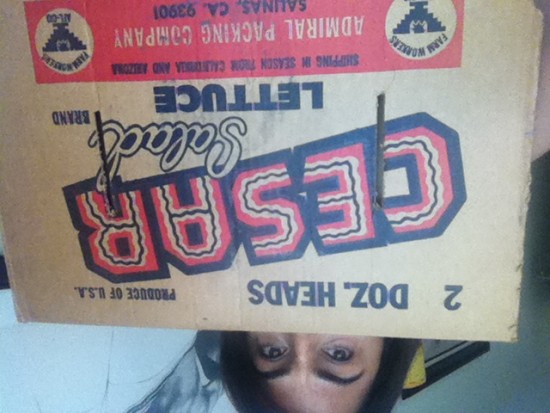 I first became aware of farmworkers while spending junior high school summers in Imperial Valley, Calif. I would accompany my aunt Elsa Downs, a registered nurse, as she visited farmworker's homes in Brawley, Calipatria and El Centro.
During the Gallo Boycott, while a student at San Diego State University, my mother sponsored a UFW home meeting at our house and I signed up as a volunteer organizer. I participated with asking supermarkets not to carry Gallo wine, on picket lines and helped out at the Boycott Office on Logan Avenue.
Also at that time the San Diego local UFW office was organizing tomato workers in the South Bay area of San Diego. When we began obtaining farmworker's signatures on a petition to hold an election for union representation, things became heated. Opposing groups harassed us and yelled threats when we showed up. I began taking the boxes full of signed petitions to my apartment for safekeeping. Late one night I received a call from a man who said he was a police officer informing that someone had broken into the Boycott office. The local UFW Deputy Director and I went down to the office and found the front window smashed, file drawers open with papers strewn about the office. We never found out who did it.
Alice Barnes and I organized fundraisers to raise money for striking farmworkers. That was a lot of fun, partly because Alice was such a joy to work with. We held a few fundraisers at my mother's restaurant. The last fundraiser I organized was in the Spring of 1979. Victor Ochoa designed the flyer and Herman Baca printed the flyers and tickets. Members of the Communications Workers Union were big UFW supporters and always attended our fundraisers in large numbers.
While in college I wrote term papers about the effects of farm labor on health, women's health and pregnancy. Upon graduating I took a job with the federal government and during the early 1990s worked for the federal Migrant Health Program. I collaborated with folks from the Environmental Protection Agency and the Farmworker Justice Fund on projects in the US-Mexico border area addressing pesticide exposure and implementation of farm worker protection standards. All of these experiences left a lifelong impression on me. I will always look for ways to support la causa!