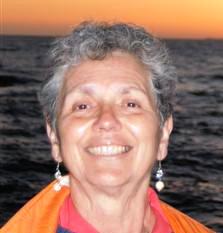 I got involved with the grape boycott in the 1960s through the Catholic Interracial Council of Pittsburgh and later through the Thomas Merton Center, which was founded in 1972. At some point Al and Elena Rojas and their four children came from California to live and work as organizers. They moved into the convent at St. Joseph, Manchester, where Fr. Jack O'Malley was pastor. We became friends and remain so to this day. My children played with the Rojas kids. Elena introduced me to enchiladas - hers were the best!
I took part in a lot of picket lines and supported and worked for both the grape and the lettuce boycotts. We worked to educate the public and we picketed and leafleted grocery stores and produce vendors in the Strip, where fresh produce was distributed. Pittsburgh was very active in supporting the UFW.
A favorite story: I ordered a hamburger at Eat 'n' Park in Dormont, where I live. I asked.
the waitress, "Do you use head lettuce?" "Oh, no," she said. "It's shredded."
The Thomas Merton Center, an activist ministry for justice and peace, opened an office in 1972 - we just celebrated our 40th anniversary. I was on staff for over 30 years. This is part of an article on the Teamsters contract that replaced the UFW agreement. It appeared in the July 1973 issue of our paper, The New People:
GRAPE STRIKE RENEWED…..
.... AND IN PITTSBURGH
On Friday, June 22 nearly 100 pickets jammed the sidewalk in front of the A&P in Oakland from six to eight P.M. Immediately afterward there was a strategy meeting at the University and City Ministry Building where plans were laid for further action on Saturday.
Saturday saw several dozen people have a "park-in" at the lot of the A&P and then a "Shop-in" inside the store. While several people talked to the manager others loaded shopping carts with items thus tying up many of the carts. One of the stock persons began to hassle one of the shoppers and in the wake of all of this activity four persons were arrested and charged with trespassing and criminal mischief. Bond was set and the four later were given a hearing whereupon they were fined $80 each.
A&P SEEKS INJUNCTION
On Monday of this week the A&P filed a request with local courts for a ban on picketing at their Oakland store. A settlement was reached limiting the number of pickets to seven at each store and A&P continued their efforts to have the courts label the action a secondary boycott.
SUPPORT THE FARMWORKERS AND THE CAUSE OF JUSTICE BY BOYCOTTING A&P AND BY NOT BUYING GRAPES AND LETTUCE UNLESS THEY ARE MARKED WITH THE FARMWORKER EAGLE.
The August, 1973 issue carried a page one story on the grand jury investigation of payoffs by growers to Teamster officials. It went on to quote Fr. Reid C. Mayo, President of the National Federation of Priest Councils, who joined UFW picket lines in support. "It was an exhilarating experience. The faith of these God-fearing people is good for the soul to see. How these men, women and children were able to resist the taunts, ridicule, and debasement they received from the 'security guards' of the Teamsters is something I am not able to explain. We too were subjected to their insults and vile remarks for being present with the farmworkers."
45 members of the Conference of Major Superiors of Men called the dispute an issue of "self-determination": "the right of farmworkers to exercise freely - without coercion - their choice as to who will represent them in their struggle for a more equitable share in the fruits of their labor.".....
—-Molly Rush