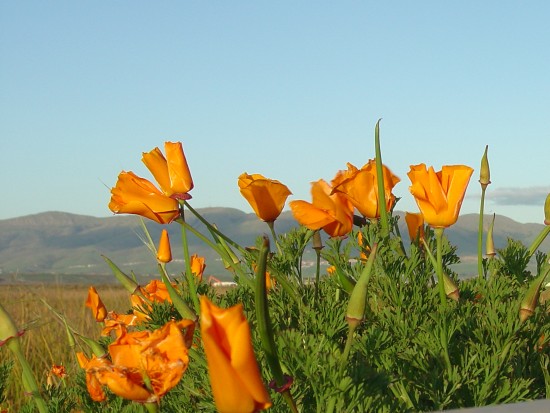 Hey that was me…married, two kids, station wagon, dinner at La Rinconada, mother-in-law was chair of Republican Women. And that was me walking a picket line at the Los Gatos Safeway one Saturday…probably my first action as an activist. I remember that the local Republicans made a point to shop at Safeway that day and,of course, to buy grapes. They called us "commies" and SOBs…and later that evening I found myself sharing dinner with some of them at La Hacienda!
When the boycott was over and the local Safeway had union grapes for sale it was my turn to go buy up a case and take it to the neighbor's pool for snacks for the children. We realized that day that many of the 3 and 4 year olds didn't know what grapes were!
I don't remember which came first, La Causa or the Kennedy Action Corps that formed after the death of RFK. I do know that I have been a life long supporter and was thrilled to me Cesar at Lewis & Clark in the '80s.
What a time it was.