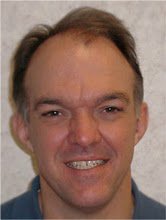 I have many great memories of working on the grape boycott. Some of my best memories were working with Irv Hershenbaum. We got to know each other while I was going to seminary in New York City and he was working on the boycott. I called him one day to see if I could help the boycott, and he was so busy that he hung up on me. It took a second phone call just to see what I could do to help. I was able to organize some support at the Seminary and soon Irv was spending many evenings with us scheming how to get the local grocery stores to stop selling grapes.
We got connected again when we worked in San Francisco in the fall of 1989 on a Safeway campaign. It was also the season that we experienced the terrible San Francisco earthquake. Irv was in a skyscraper in Oakland while the rest of us hung on in some buildings in downtown San Francisco. We traveled the state that year publicizing the boycott.
I loved working with the farm workers. I learned lifetime lessons about organizing and community.