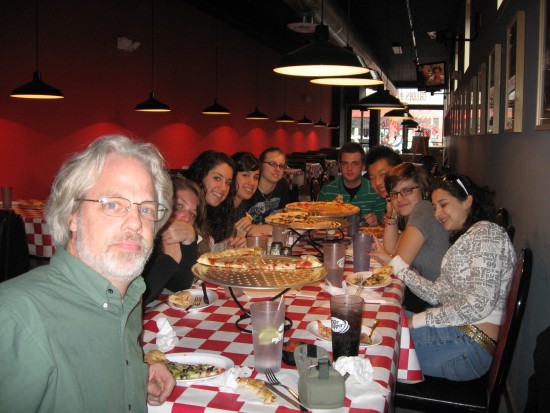 I worked for the UFW from about 1970 to 1973. I first worked as a field office representative in the Eloy, Arizona office and Gustavo Gutierrez was my supervisor and the head of the Arizona UFW. I worked with Juaquin Lira and he showed me what was needed to do and how to work for the members. We took care of membership dues, helped with resource information and facilitated the regular union meetings in the Eloy area. At times we helped with strike orgaization. Much of the time we traveled the area even down into Sonora where some of our members lived. I served the second half of a two year conscious objector with the UFW and was sponsored by Father Andre Bollanger in Phoenix, Arizona. I grew up in Indiana and when I worked for the UFW it was the first time I got to know some of the many ethnic groups of farmworkers both seasonal and migrant. I was the first time that I was a minority and did not speak the Spanish language. I learned much from this first experience in Arizona. For a short time I worked for a local OEO program called Migrant Opportunities. However, in 1971-72 the re-call of the governor of Arizona was in swing and I and my fiance joined the re-call campaign that was organized by the UFW due to the governor's racist legislation that he promoted.
Several of us went to Coachella to help staff the strike lines for the lettuce strike and had to cope with the Teamsters and their violent tactics. The strike lines were very long and difficult at times and maintaining my committment to non-violence was tested every day.
After time with the strike, several of us volunteered to go on the national Lettuce Boycott. My group went to Chicago for six months. I and my wife went on to Pittsburgh, Pennsylvania for another eight months and then to Indianapolis for almost a year, where we headed the local boycott. My experience with the UFW positively changed my and enriched my sense of the world. Also meeting and getting to know Cesar Chavez, Dolores Huerta and others help me find true courage and new heros to lead my life.