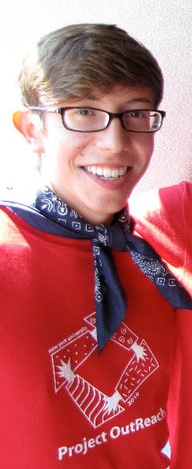 I came to the United Farm Workers almost a year ago. However, I've never actually been on the ground with the United Farm Workers. Being a Senior at New York University, I've been working with the Internet Communications team completely through phone and email. Even though I am physically far away from the workers and the field, there are two elements have motivated me during my work with UFW – two elements that can be felt beyond the field.
First, is the sheer humanity that is imbued throughout the entire organizing process. The workers fight for basic human necessities: water, rest breaks, living wages. They fight under unimaginable conditions: extreme heat, threats to their job, pesticides. But because of these conditions, the workers' stories touch your heart, motivate incredible numbers of supporters, and generate incredible action. Organizing with the Internet team has really been about connecting humans to humans. To witness that process has truly been inspiring.
Second, I have been amazed at how well we are able to connect humans to humans online. I'm an example myself. Even though I've only met one of the UFW employees in person, the workers and their cause have still become embedded in my consciousness. And by making the goal to connect new supporters with the workers' basic human story, it's been a great experience to witness diverse groups of people working together, even without ever having met.